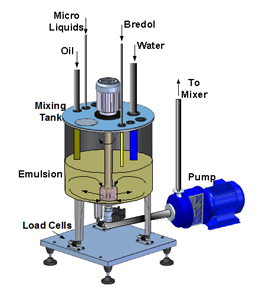 Multi Liquid Batching Systems
The application of liquids into feed mixers can often be a cumbersome and complicated process.
Using a Multi Liquid Batching System (MLBS) the process can be likened to a preparing liquid premix. This is a relatively simple addition system to all existing feed mills. The MLBS:
Allows accurate batch weighing of all liquids
Cleans up mill operations by removing pumps, lines and spray nozzles that often "clutter" the facility.
Provides the potential to save costs by applying novel or new liquids such as vitamins, pigments, enzymes, oils, choline etc.
Provides a single liquid emulsion that will allow all products to easily, evenly and quickly penetrate the feed matrix.